If you love the arts and history, New York has it all. New York offers great attractions and museums you can visit. Here are some of the most popular museums you can explore.
  Metropolitan Museum of Art
Also famously known as "Met", The Metropolitan Museum of Art offers stunning attractions and will take you more than 5,000 years back with its rich collection of historical pieces. This century-old museum is beautifully located in Central Park. You can really feel that you're traveling through time from Egypt to Rome to Japan because of its many pieces. A day wouldn't be enough to roam around this big place. We definitely suggest you spend a couple of days here. An audio tour is also available if you want to tour alone and really pick up more information about the collections.
   Museum of Modern Art (MoMA)
Located in Midtown Manhattan, The Museum of Modern Art has been a sanctuary for modern and contemporary arts. You can definitely see spectacular architecture, paintings, sculptures and photography in here. Their collection dates back from the 18th century until today. It is definitely a place full of art inspiration.
   Solomon R. Guggenheim Museum
Sometimes referred as "The Guggenheim", is an art museum established by the Solomon R Guggenheim Foundation. Located in the Upper East Side, this museum has a very large collection of impressionist, post-impressionist, modern and contemporary art. The Guggenheim boasts a unique geometric architecture. This is all thanks to the brilliance of architect Frank Lloyd Wright. With its spiral ramp, you can really feel like you're on an art adventure as you move along and see their remarkable collections.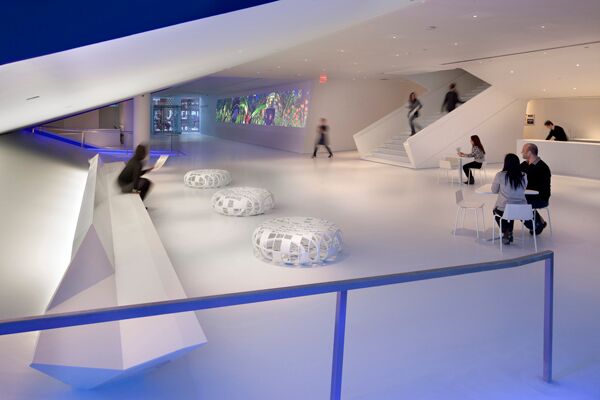 Museum of Moving Image
If you want to see something extraordinary digitally, then don't miss visiting the Museum of Moving Image. They have exhibits, screenings and other programs that you and your family can certainly enjoy. You can find all things related to media, filmmaking and even digital games. It is definitely the only museum that can give you a truly one of a kind interactive experience.
   American Museum of Natural History
Located at the Upper Westside, this museum can show you magnificent exhibits of all things natural. From plants, animals, rocks, human remains, and fossils, you can definitely see all that in this museum. In here, there are over 33 million specimens you can check out. After visiting, we are sure that you will have a lot of appreciation and knowledge about the natural world and the human culture.