Your New York City bucket list isn't finished unless you've looked at these New York City hotels to stay in before you leave. NYC has a cornucopia of hip and unbelievable hotels that offer far beyond anything you can imagine. In case you're making a Manhattan staycation of it, why not treat yourself to the best Manhattan restaurants? Or the best Broadway shows? In NYC, we know how to make the most of each day, and since local New Yorkers won't pass up on these opportunities, we've curated a list of must-stay-in-before-you-die (or move to Westchester) hotels.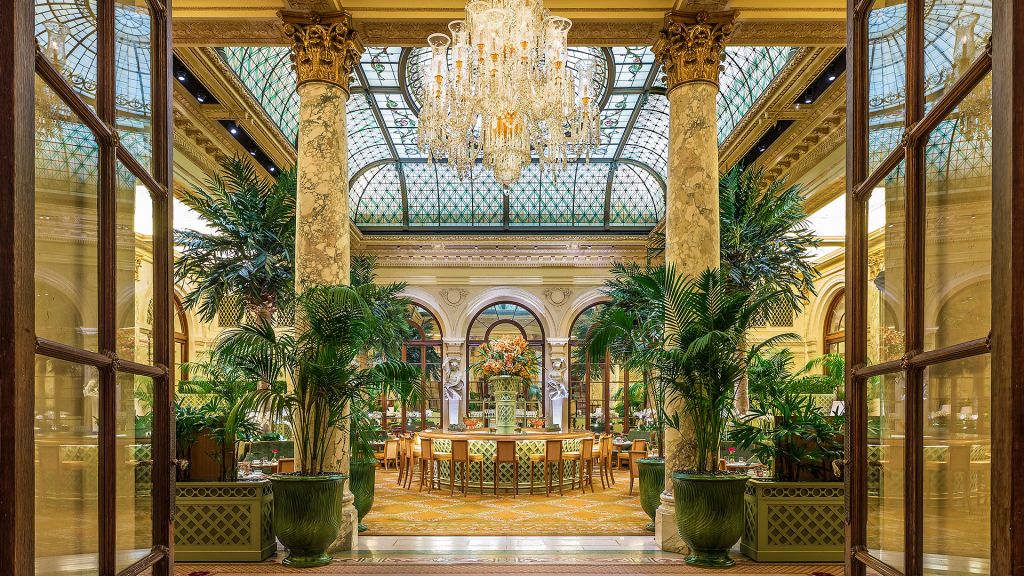 #1 The Plaza Hotel
It's energizing that there's continually something new flying up in NYC – yet that is likewise what makes this notorious hotel considerably more appealing.
Best reason to stay: High tea
For over a century, Palm Court in The Plaza has stayed New York's debut place for evening tea. What's more, on account of a redesign in 2013, tea isn't the only thing on the menu. An excellent bar serving mixed drinks throughout the day is at the focal point of the restaurant, among lavish vegetation, elevated palm trees, and trellis's which take motivation from Central Park (The Plaza's lawn).
#2 Refinery Hotel
This previous hat processing plant and Prohibition era tea room turned-lavish hotel is dribbling with history highlighting modern chic style on all floors.
Best reason to stay: Drinks at the Rooftop
A noteworthy list of imaginative high quality mixed drinks accompanies an enthusiastic crowd and stunning views of the Manhattan horizon and Empire State Building. The rooftop's vibe is easygoing yet chic; natural yet refined, maybe. Furthermore, you can eat there year-round, as there's a retractable rooftop, indoor seating, and an open air patio.
#3 Bryant Park Hotel
This 'architectural beauty' is a most loved among the design and film industries, so it's not unexpected the scene's stunningly provocative vibe penetrates its nightlife.
Best reason to stay: Clubbing at Cellar Bar.
Occupants of the city that love a strong late night club scene – particularly when the club is underground and attended by Victoria's Secret models – will love this club. So put on your stilettos and make a beeline for Midtown's (yes, Midtown!) Cellar Bar, an enormously chic, gothic-style room situated in the Bryant Park Hotel. Bottle service begins at 10pm and goes throughout the night, and the club has music from NYC's best DJs.
#4 Dream Downtown
Dream is in a fab area. Practically around the bend from Chelsea Market, a block from the High Line and a short distance from the Meatpacking District. This hotel is where you need to be.
Best reason to stay: Swim at the rooftop pool.
While numerous NYC hotels don't open their pools to non-visitors, the stunning yet-comprehensive Dream Downtown welcomes you to enjoy a luxurious beach day at their 5,000 sq ft rooftop deck desert garden (day passes are $65). Cover your toes in the white sand shoreline, soak up the sun from a chaise longue or one of two private cabanas outfitted with flat screen TVs (and a masseuse if you book ahead).
#5 Yotel New York
Advanced, space-age style in Hell's Kitchen, which alludes to what's in store when eating in their Mediterranean-propelled Green Fig eatery, this hotel is the place to be.
Best reason to stay: Brunch.
Brunch is a New Yorker's soul changing experience. What's more, if your most loved flavor incorporates poached eggs, watermelon bellinis, and a side of daytime intemperance, Yotel is the meaning of #brunchgoals. For $40 you can appreciate two long stretches of boundless eating and drinking during the weekend (11am-4pm). Yet, don't imagine it any other way, this is a remarkable energized undertaking – we're talking DJs, costumed dancers and substantial communal tables.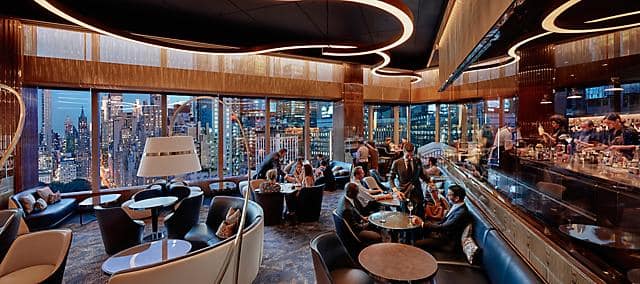 #6 Mandarin Oriental New York
This globally acclaimed business explorer's heaven has five stars for a reason: the view, the service and the spa.
Best reason to stay: Spa day.
Unwinding doesn't come easy to New Yorkers, however you shouldn't battle with this completely tranquil honor winning spa spread out on more than two extravagant floors, with profoundly prepared therapists and all encompassing (quiet) views of Central Park through floor-to-roof windows. Found in Columbus Circle, the Mandarin Oriental's day spa is a quieting reprieve amidst the concrete jungle.
#7 Crosby Street Hotel
Crosby Street's Kit Kemp-owned and-designed icon is as welcoming as it is acclaimed, inviting visitors with both a demeanor of refinement and a sprinkle of color.
Best reason to stay: Catch a movie.
When the multiplex's soda splashed floors are inhibiting your ability to shine, head toward the interesting cobblestone roads of SoHo for a 'reel' experience. The Crosby Street Hotel runs a film club in their luxury, best in class silver screen, which is available to hotel visitors and people in general. The night starts with a full supper or a mixed drink and bar plate, trailed by a 8pm showing of the movie of the week.
#8 The Standard
Coasting over the notorious High Line, The Standard's 338 rooms all brag a cutting edge moderate vibe with having floor-to-ceiling  windows and rain showers.
Best reason to stay: Indulge in a staycation
New Yorkers love irony as much as they cherish knowledge. Exchanging your Murray Hill studio for an end of the week 'away' in this milestone is an unquestionable requirement. Play ping-pong in the vivacious German Biergarten; examine the open air artwork; make a beeline for Le Bain and its bordering 35-foot housetop bar – complete with a 'grass' surface, DJ, and plunge pool.
#9 MADE Hotel
The Nomad Group's boutique hotel offers just flawless Scandi style in the core of Manhattan. The hotel is best known for their floor-to-roof windows.
Best reason to stay: Reward for Good Behavior
Behind the hotel's unassuming wood-framed outside is Good Behavior. This is their eighteenth-floor bar, which serves up Tiki-style mixed drinks (and specialty lager) with all encompassing views of the city. There are seats inside and out, with rich plants all over the place, so it truly doesn't make a difference where you sit because there's an extraordinary vibe all around.
#10 The Ludlow
Reserve a spot here to encounter lavish stylistic theme, perfect views and stunning food in the core of the Lower East Side.
Best reason to stay: For an amazing French dinner.
The Ludlow's eatery, Dirty French, has an unequivocally neighborly feel and serves up rich dinners. Flawlessly plated fish tartare, delicate pork chops and tasty sea bass and wine pairings followed by the Opera nutty spread and chocolate cake – finished with fantastic banana frozen yogurt – ought to fulfill any foodie worth their weight in 'sel'.